The Delaware State Chamber of Commerce recently published an article penned by Sean Goodrick of Tevebaugh Associates that conveyed the importance of effective investment in the future of Delaware. This time lapse video captures the essence of that message, depicting Chesapeake Utilities Corporation's new Dover campus taking shape.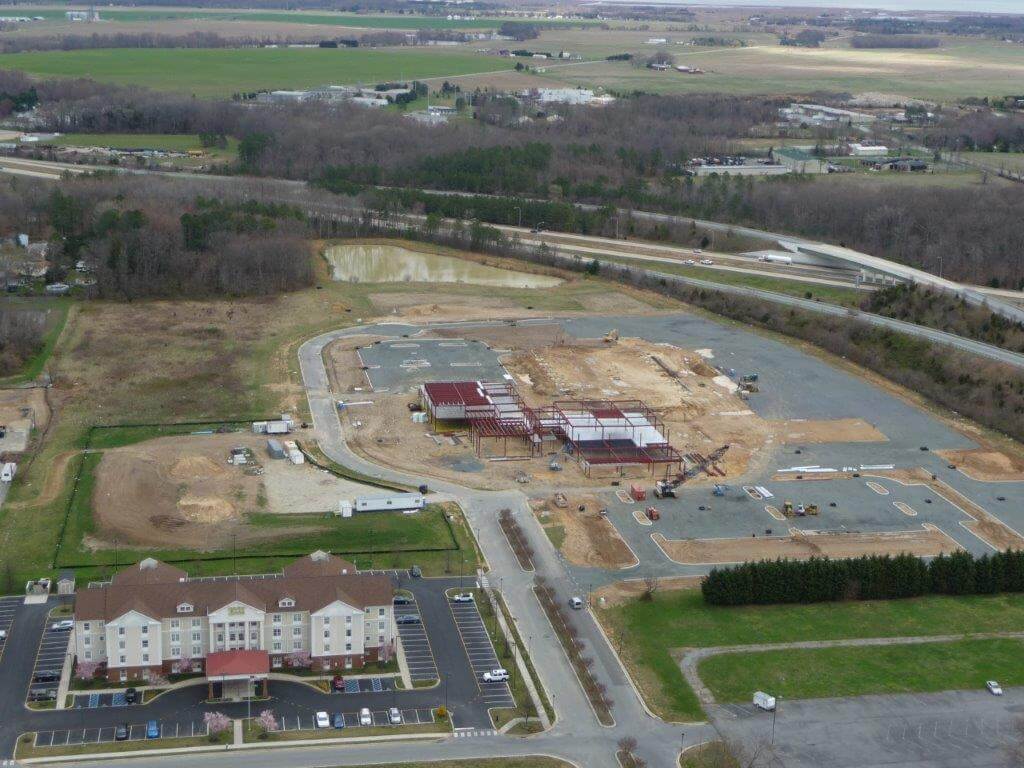 An excerpt from the Chamber article appears below:
Under clear blue skies on a warm fall morning, a crowd gathered in a 20 acre field South of downtown Dover. A quick scan of the several hundred faces found many familiar smiles, among them, many State of Delaware and local officials. A dozen shovels sat ceremoniously in the freshly-turned dirt beyond the gathering as Michael P. McMasters, President and Chief Executive Officer of Chesapeake Utilities Corporation spoke to the audience about the Company's business history in Delaware over the past 150 years, as well as the Company's commitment to the future of Delaware. That commitment to our future includes a new campus that is now taking shape across that 20 acre field in Dover, Delaware.
To bring the Company's vision for the future campus to reality, Chesapeake Utilities Corporation chose Tevebaugh Associates, an architectural design practice in Wilmington, to lead a team of expert design and construction professionals toward that goal. Among the unique challenges for the project, the team needed to successfully consolidate two business subsidiaries of the Company into a cohesive, yet independent solution for each business. The campus needed to be sustainable, purpose-built, and efficient. Furthermore, the campus needed to improve several of the Company's operations currently housed in four separate offices, two storage facilities, a maintenance and materials supply yard, and a customer care facility.
With almost 30 years of experience in planning, design, and construction experience in the mid-Atlantic region, Tevebaugh Associates approached the challenge with a focus on consensus-based solutions and an integrated approach to the design process. Both of these design and planning techniques involve a participatory process that relies on all of the stakeholders from the design, construction, the end-users, and the approval agencies throughout the design process. Rather than rely on a more rigid approach to the design-bid-build process, the design and construction team involved the end users, local officials, and expert consultants at the very beginning of the design process to establish a holistic basis-of-design package. With a strong basis-of-design, the team established the groundwork for a successful project from vision, to reality. Chesapeake Utilities Company and Eastern Shore Natural Gas are scheduled to move to the new campus in 2018.