Three years ago, Longwood Gardens held their first Pop-Up Luminary event in the gardens. Now, three years later, the successful event has become more frequent and has a dedicated team of volunteers. So far in 2019 three pop-up luminary events have been held; the first was at the Italian Water Garden and was inspired by the forms of Queen Anne's lace.
The second was in the Cow Lot (the green space to your left as you enter the gardens) and was inspired by concentric circles, much like a water droplet landing in a lake.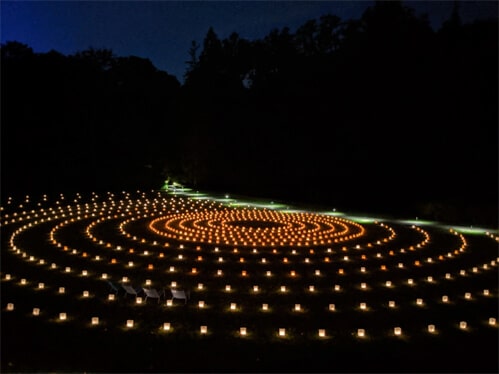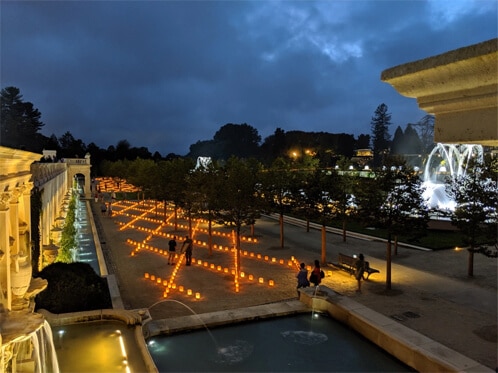 Most recently was the event at the Main Fountain Garden, inspired by the combination of the lattice / diamond pattern in many of the fountains combined with the flowing of the water. The luminaries are extended-use tea lights, totaling in excess of 1,700 lights, and are hand-lit by the volunteer team.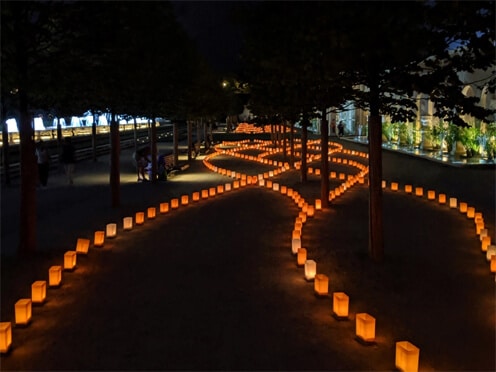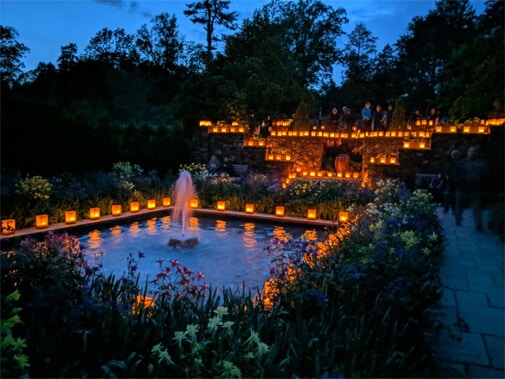 Our team-member, Addie, has considered herself privileged to be able to be part of the volunteer luminary team as part of her volunteer work at Longwood Gardens. She hopes you enjoy some of the photos she took at the events. Weather- permitting, there will be one last pop-up luminary event in October. Make sure to check the Longwood Gardens website for more information.